Bayou City Kids offers children, birth through 5th grade, the opportunity to worship and grow in their faith in a safe and fun environment. To maximize safety, we use a computerized check-in system. Also, we thoroughly screen all volunteers with background and reference checks, along with worker trainings. Please arrive 10 minutes early to register your children on your first visit.
KIDS CURRICULUM
The Preschool, Elementary, and 5th Grade ministries are all on a curriculum plan that walks through the entire Bible. We want our kids to know that the Bible tells many stories that all come together to tell the story of Jesus, our Savior. Bible stories, scripture memory, and worship are three components your child will experience each week.
---
Babies (2 Months Old)–Two Years
Our Littles receive the best care and hear a Bible story every Sunday.
They are on a two-year curriculum plan that covers spiritual truths to help start their foundation of faith in Jesus.
3-5 Years
The Preschool group gathers in a large group worship experience where they hear a Bible story, learn a memory verse, and sing worship songs together.
They break into small groups and do an activity that reinforces the Bible story and memory verse.
1st-4th Grade
The Elementary group meets in small groups that are broken into the following groups: 1st & 2nd Grade Girls, 1st & 2nd Grade Boys, 3rd & 4th Grade Girls, and 3rd & 4th Grade Boys.
All of the Elementary groups come together for a large group worship experience where they hear the Bible story for the day and do an activity that reinforces the lesson and memory verse.
The pre-teens of Bayou City Fellowship gather for their very own ministry time that is tailored just for them. The Cypress 5th grade group meets at 9:45am in the Clubhouse room located in The Courtyard.
These students are encouraged to attend church with their families and/or serve with our Preschool group if they stay for more than one service.
KIDS TEAM | BE THE LIGHT
Be the light! Join our Kids Ministry Team and speak light, life, and truth into the children at Bayou City. Jesus is the light, He is the life, and He is the truth. This is a message that all children need to hear each and every day. Be the one to shine brightly in the life of a Bayou City Kid.

1
Locate a Check-In Station
At the Cypress Campus, there are check-in stations conveniently located near the main entrances.
2
Check-In Your Kids
Search by family and select the kids who need to be checked in. Be sure to select the correct service!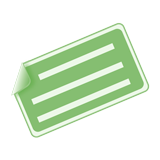 3
Print Labels
After a successful check-in, the printer will print out labels to securely fasten to your kids.