Natalie Mott reflects on a time when her 18 year old daughter, Jada, was young. Jada had spilled a cup of juice all over the bathroom floor, and Natalie, after instructing her to clean it up, watched her child wipe up the liquid as best her little-girl-self could. When Jada felt she was finished, Natalie stepped in, dropped to her hands and knees with the rag and went straight for the grout. She scrubbed the sticky that was left in the crevices. She mopped up the places that Jada didn't know to reach. Mom knew where the mess remained. Natalie found the hidden dirt that Jada couldn't clean.
"Our mess is just too much to clean up. [Our heavenly Father] has to come in, and He has to do it." says Natalie. "[There's] nothing that's such a mess that [God's] not willing to clean it." Natalie's story points to a God who reaches past the polished surfaces into the crevices that we try to hide. He reaches past the shiny veneers to the dark places that we can't make clean.
Natalie was the youngest of three children born in New Orleans to unmarried parents. When she was still young, her father left her mother to raise the children alone. With her mother in and out of volatile relationships with both men and women, her brother dealing drugs at a young age, and the family living at poverty level and moving frequently around the city, Natalie grew up in a world of darkness.
Even throughout the chaotic and traumatic events of her childhood, however, Natalie recognizes the Lord's pursuit of her. Her grandmother was especially encouraging to her, exemplifying God's love and exhibiting the presence and reality of the Lord. God was slowly revealing himself to her, drawing her nearer even before she realized it.
When Natalie was fifteen she heard Rae Lewis-Thornton, an AIDS awareness advocate and motivational speaker, share her testimony. At that event, the pastor of the church read Jeremiah 29:11:
"'For I know the plans I have for you,' declares the Lord, 'plans for welfare and not for evil, to give you future and a hope.'"
Curiosity sparked in Natalie. "Wait," she remembers thinking, "I'm somebody? God has plans for me? What kind of plans? Not selling drugs kind of plans?" For the first time, she realized that she didn't have to join the cycle she had grown up in. It is the first time Natalie remembers clearly hearing God's truth over her life: "I didn't have anybody speaking into my life. I had to work to pay the bills…there was nothing that edified my soul and [no one] saw me [as anything] other than a drug dealer's girlfriend or somebody's baby momma or a dropout. Nothing more than what my environment gave me."
Even as hope surfaced, the mess remained. In the years that followed, Natalie got involved in church and sought to know God, but she struggled to break free of her past and ended up selling drugs. At sixteen, she was suspended from school for a fight and she never went back. At seventeen, she became pregnant with her daughter, Jada. During her pregnancy, she learned that her boyfriend was also expecting children with two other women. When she was four months pregnant, she walked away both from her boyfriend and from the world of drugs.
With a baby to raise on her own, Natalie secured an apartment, a GED, and a job as a customer service representative at a local hospital, where she met a mentor who again pointed her to the truth and love of God. Natalie was, she says, living a life in the church but still stuck in the trappings of sin, still unaware of the freedom and life that was offered her in Christ. Natalie ran the rag repetitively over the surface of her life but there still remained a dark, sticky mess in deeper places.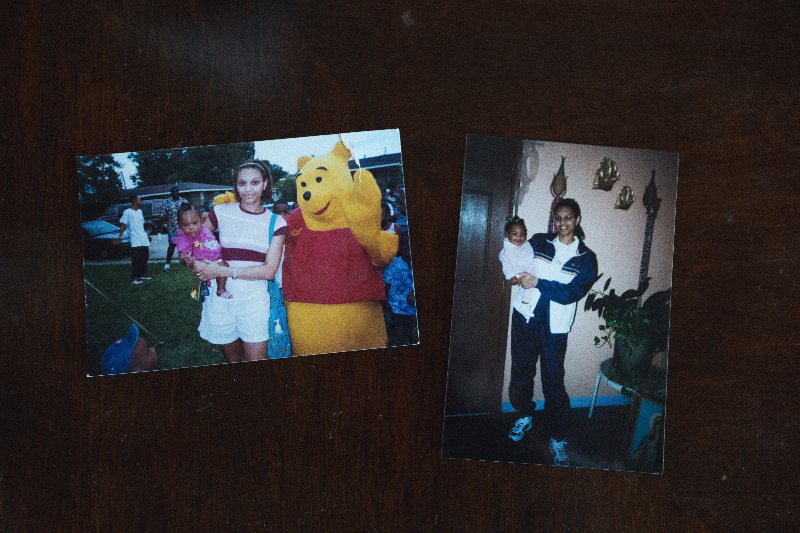 When she was twenty-two, Natalie found out that she was pregnant again, just days after ending her relationship with the father of that child. Presented with the option of abortion and seeing no other way out, she chose to end the pregnancy. She was in survival-mode with a four year old to raise, she explains. She didn't feel like she could deal with processing the abortion or her past. Natalie says, "I hadn't dealt with the internal. I didn't understand that I was forgiven and that I was healed." Natalie was longing for a fresh start but didn't see a way forward.
Three years later, in 2005, Hurricane Katrina forced Natalie and six-year-old Jada to relocate to Houston. That move was an opportunity for the fresh start that she desired. The Lord led her to a church where she started hearing the truth of the Gospel and the message of Christ in a new light. She learned how to meet the Lord where he was seeking to meet her—in relationship.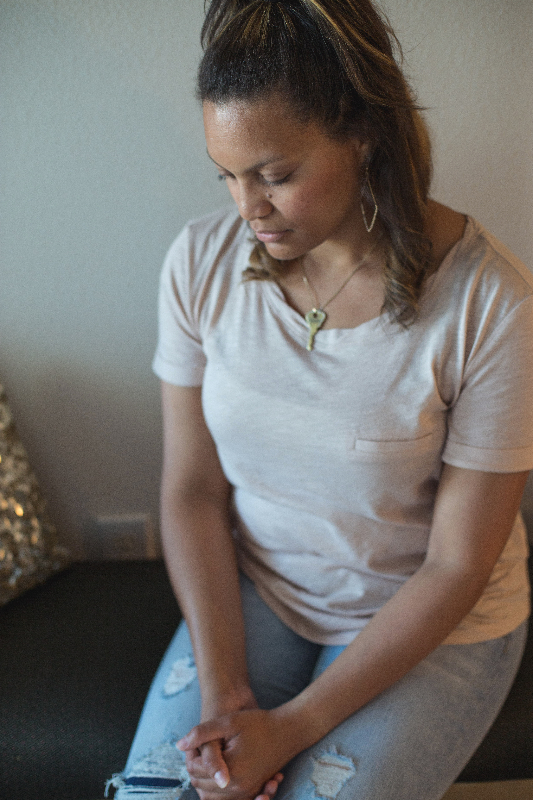 She has come to know the character of God. "If you come in his presence weak, you're going to leave strong. If you come in his presence empty, you're going to leave full. If you come in his presence angry, he's going to chisel away that bitterness and give you a new perspective…after you've encountered him." He will wash the messes we cannot clean.
Natalie has since been through an intensive counseling program to unearth the pain she'd kept buried for so long over the abortion. She learned to "inhale the grace and exhale the guilt." Before, she never shared about her abortion for fear of condemnation, but now she shares her story with women considering having an abortion. She also volunteers with young, at-risk girls at Cornerstone Ministries who are growing up in Houston in similar situations that she did. It hasn't been easy. But Natalie hasn't been alone. She continues to be met by a profoundly faithful Father. She has learned to grieve what was lost as Christ has met her with comfort. She has had to reopen old wounds, but he has met her with healing and hope. "Now I tell my story from a place of hope, not from a place of shame."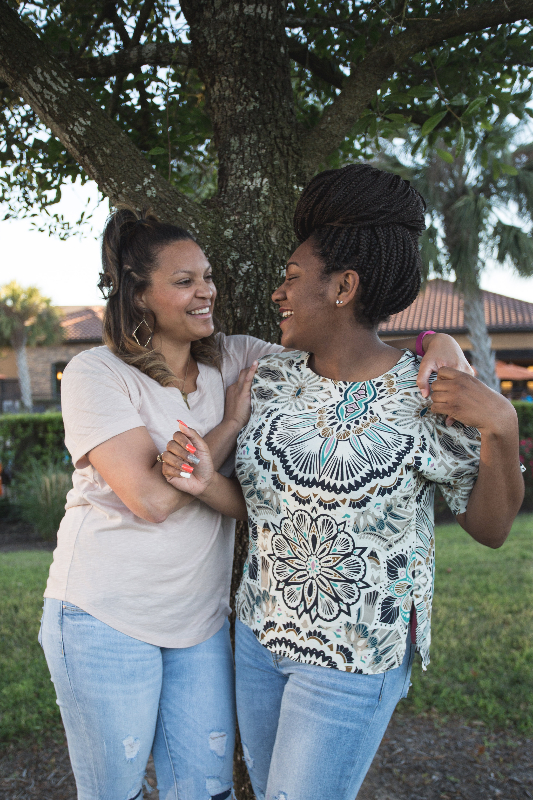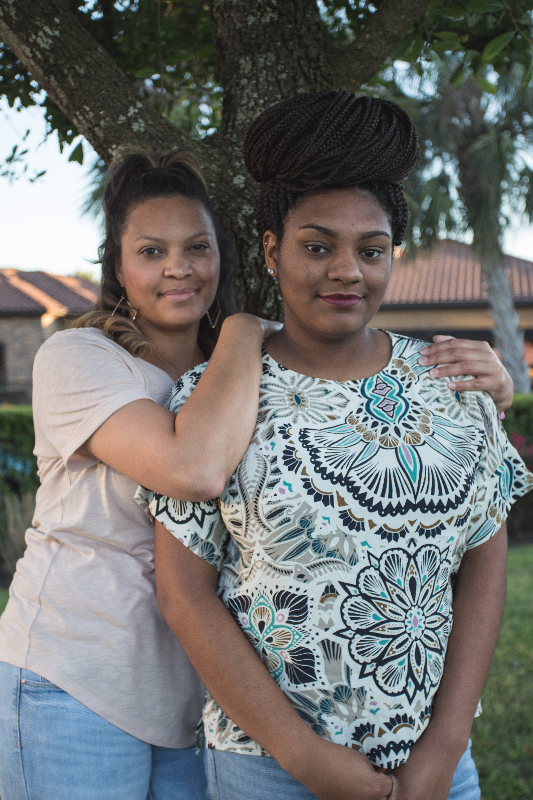 Natalie and her daughter, Jada, have made Bayou City Fellowship their home since 2014, and our church is strengthened by their presence. Here, Natalie says, she has found a community of people willing to speak the truth into her life. With their help and God's grace, she continues to replace the many lies that she has believed with the truth of what God says about her.
Natalie pours out her life to point others to the love and freedom that she has found in the presence of Christ. She has not only been forgiven; she has also been restored. She has not only been spared from death; she has also been brought to life.